SEAL/BEACH+CA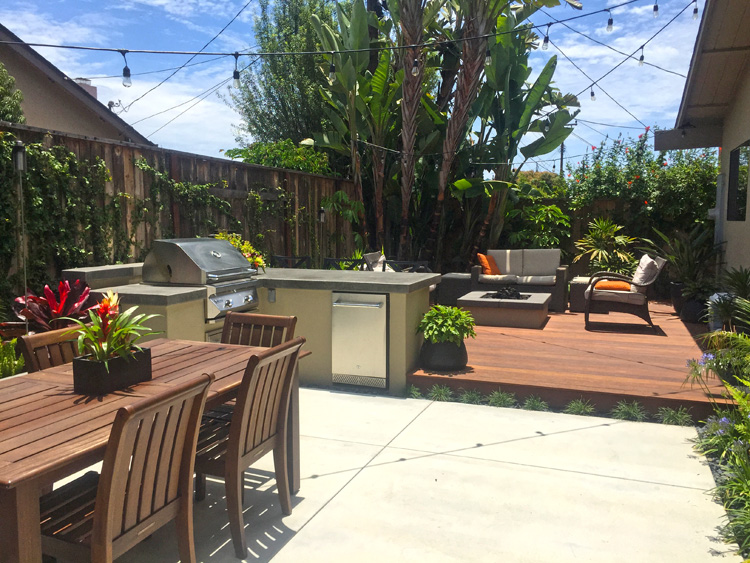 With the idea that they wanted to create a lush tropical inspired backyard, we set off to transform the existing narrow yard into an oasis. For this custom rear yard, the client had an existing plan but after careful consideration and time decided the plan no longer suited their desires. The main idea behind our planning was creating a cohesive space that could also easily be portioned off depending on the size of the gathering.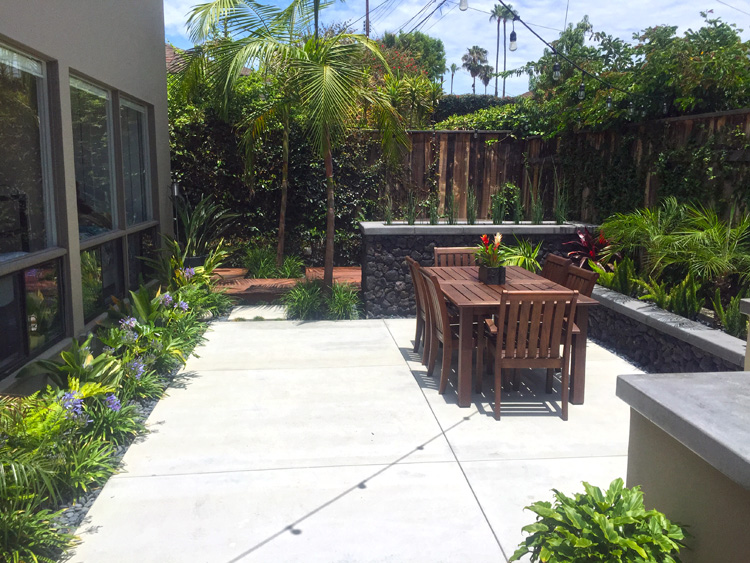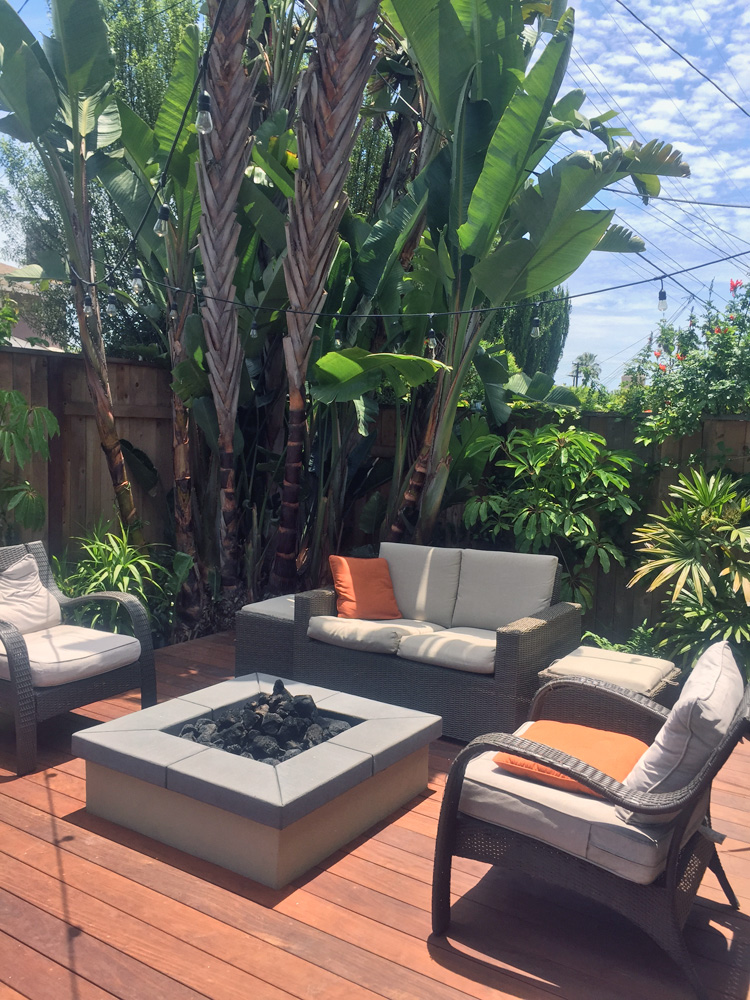 A raised deck offers a sense of privacy from the eating space and allows for table height chairs instead of taller barstools for easy viewlines.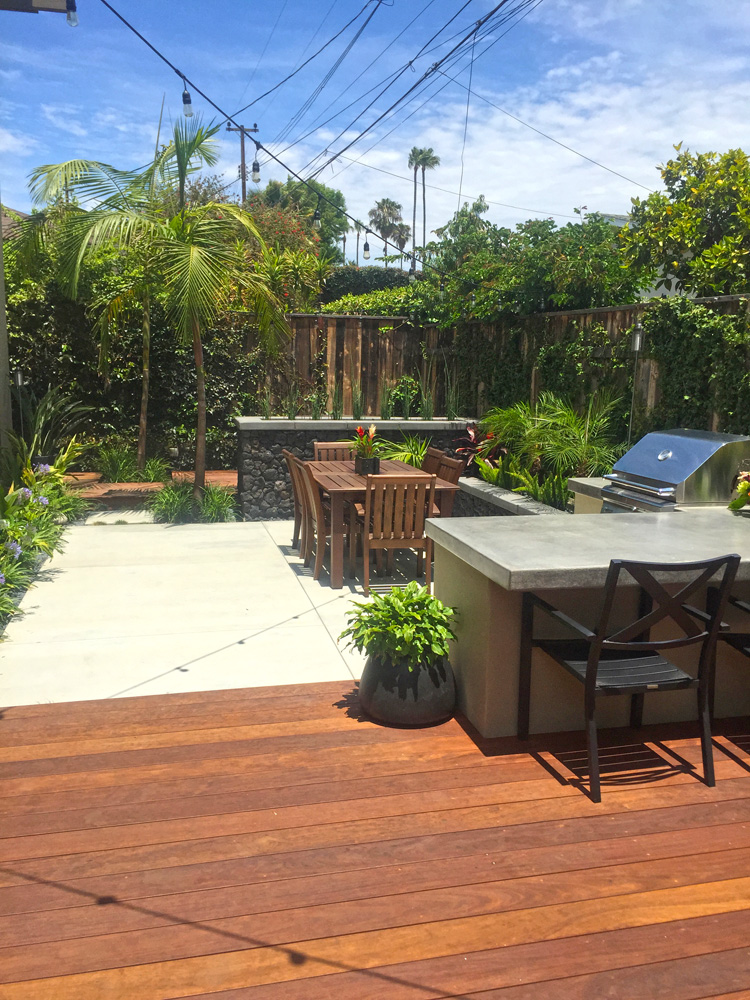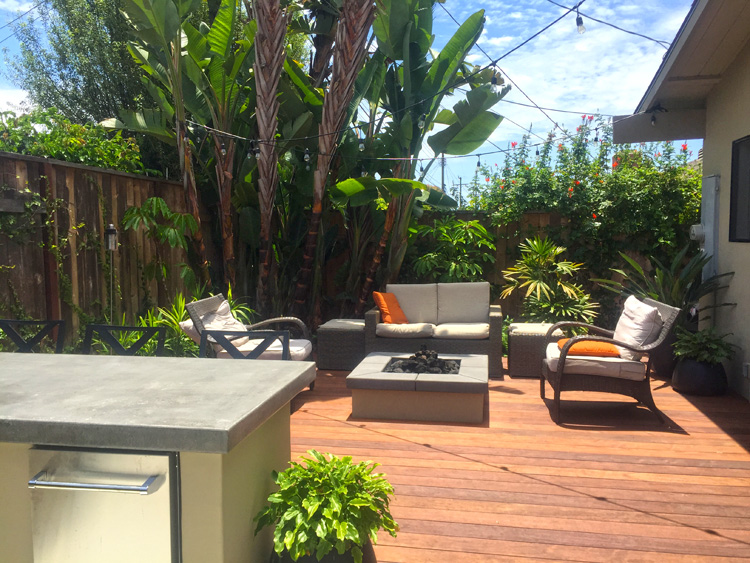 With deep planters along the rear and sides of the property we are able to create lush jungles of plants and greenery, creating an illusion of a much larger space.  The client was also looking to relocate an existing jacuzzi that would be in a private location away from any party guests.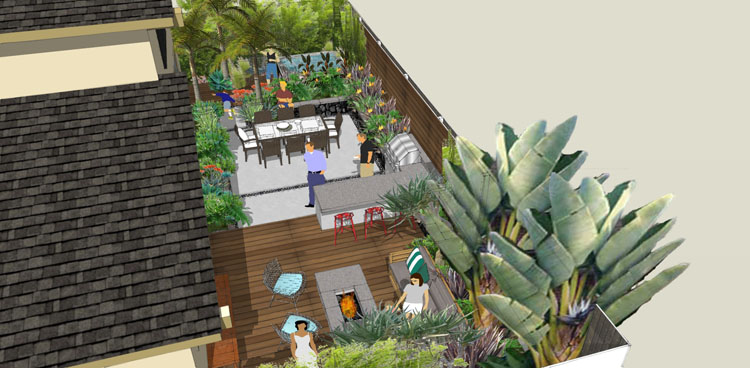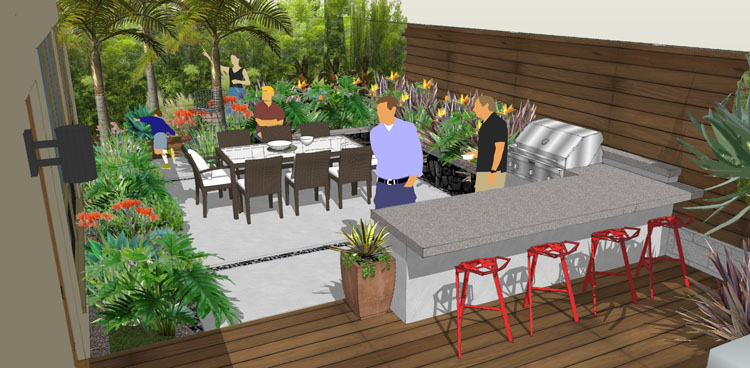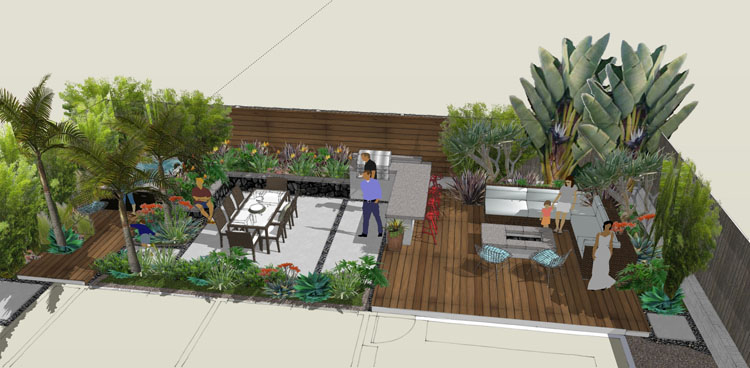 As this project nears completion, I look forward to hosting those photos as well.