SEAL/BEACH+CA
A client with an awkward front entry was looking to replace the existing retaining wall and empty grass with something much more useable and water friendly, as well as create a grand new entry to their home.  Taking cues from their existing interior and back yard remodel, we created a grand stair entry to go with the new slope, as well as a patio with firepit to hang out and watch the kids ride bikes.
The client also wanted to revamp the existing driveway to match the design intent of the rest of the yard, as well as to widen the existing parking strip to allow for plenty of room to park 2 cars off the street.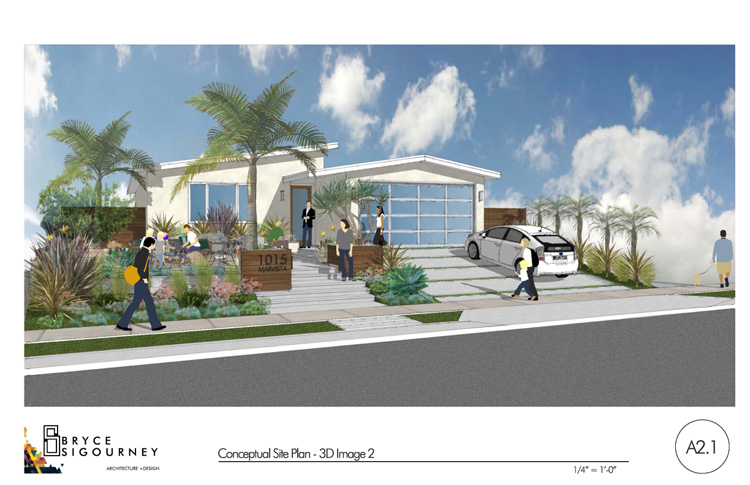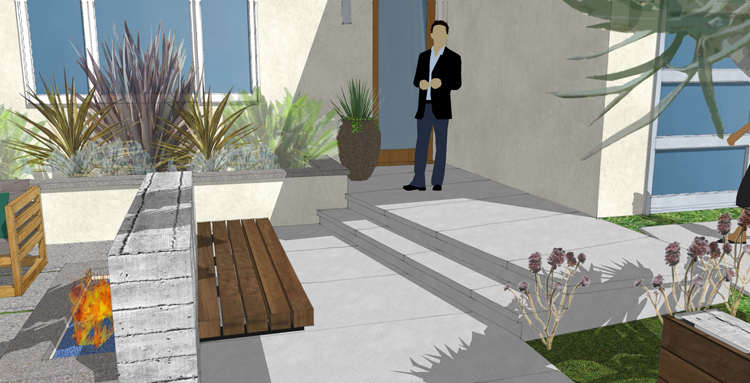 Wide stairs allow for not only travel up and down, but for sitting on, resting, talking to neighbors, as well as exhibition space for Halloween pumpkins and other Holiday Cheer.
In Progress Images: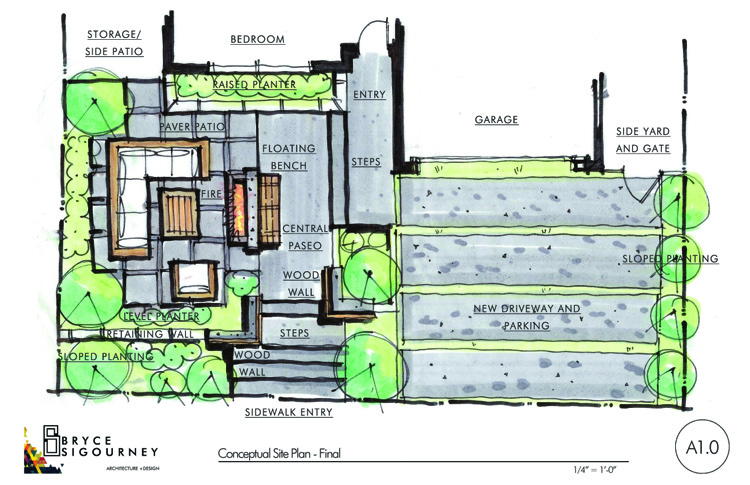 Once initial design intent was reached, we mocked everything up in 3-D and confirmed our relevant dimensons.