SEAL/BEACH+CA
A classic Seal Beach coastal style house had a front patio that was begging for a refresh.  The existing concrete pad and awkward BBQ left much to be desired, and the clients family wanted a calm and serene space to entertain or simply enjoy a family dinner with s'mores desert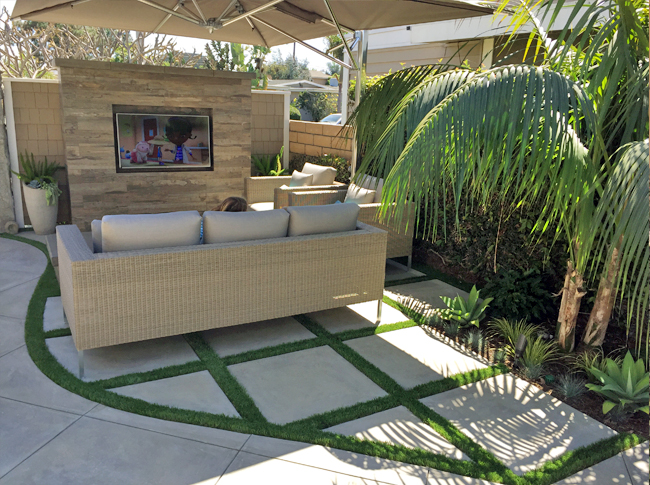 Cool concrete pavers and turf surround both creating an intimate yet accessible look.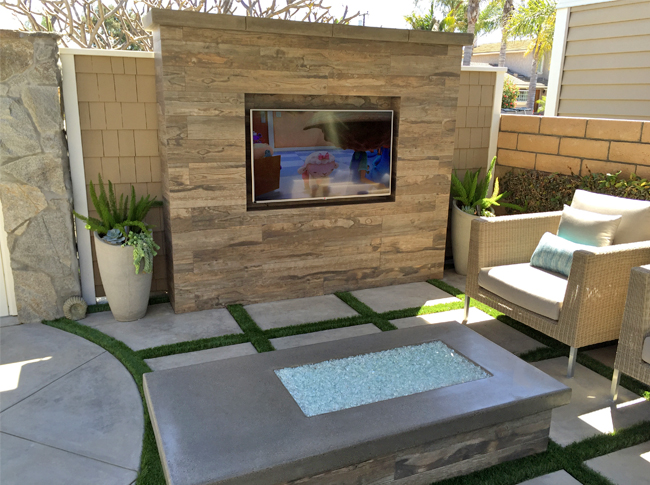 With the a brand new living room outside, the family expects to be spending many a So-Cal weekend outside
Custom ordered furniture picked out by the owner is accentuated by the polished poured-in-place concrete fire pit.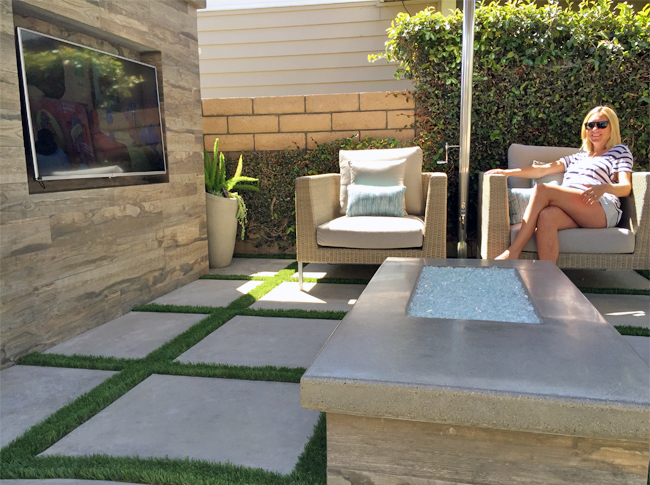 A new sunbrella shades the seating area from the harsh noon sun, but tucks away at night so you can see the stars.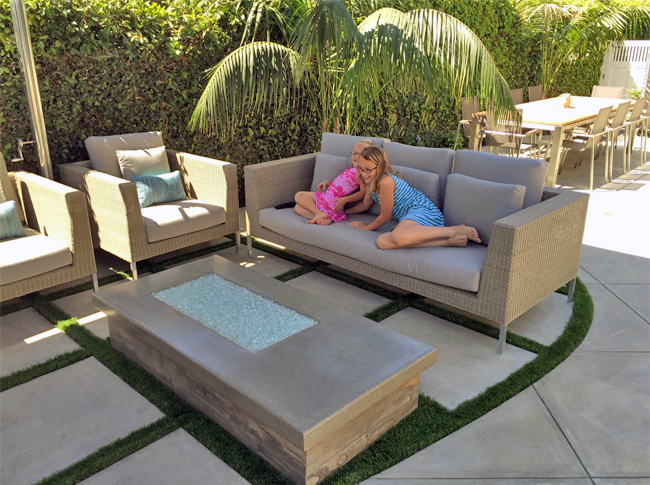 Even the pit is ready to entertain with a removable wood cap, turning it into an outdoor coffee table or serving tray.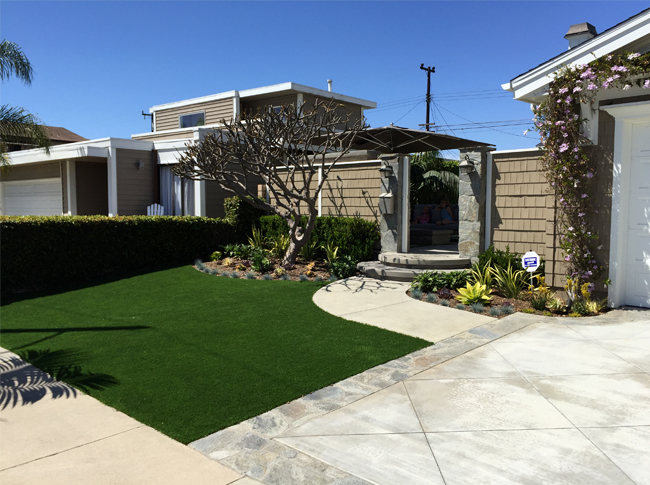 The owner also chose to replace the existing front yard with new turf, just in time for California's new water conservations.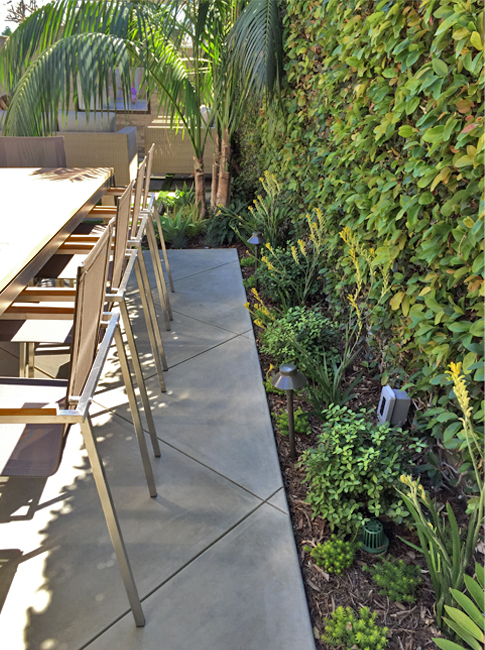 The existing green wall highlights the new planting and dining furniture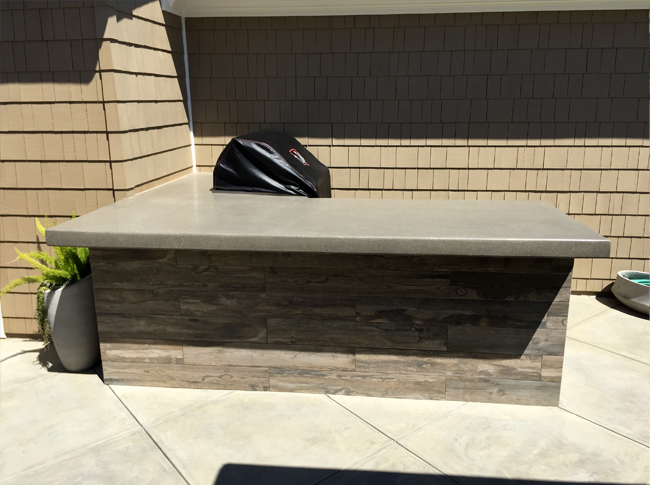 High on the list of desires was moving the existing BBQ and creating bar seating that people actually wanted to sit at.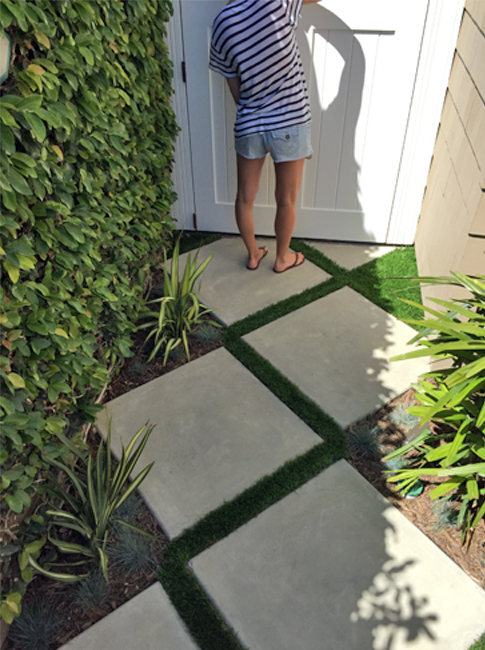 At the side of the property we updated the path towards the back pool.
Plans and initial renderings: