SEAL/BEACH+CA
This week I received word from my client that they had finished their first round of planting and they sent me the updated pictures.  A very good friend of mine Austin Price is a proper Landscape Architect, and I coordinated with him and the client to reach a vision that complemented the hardscape and providing the clients with the no-fuss backyard they were looking for.  I think it came out perfect!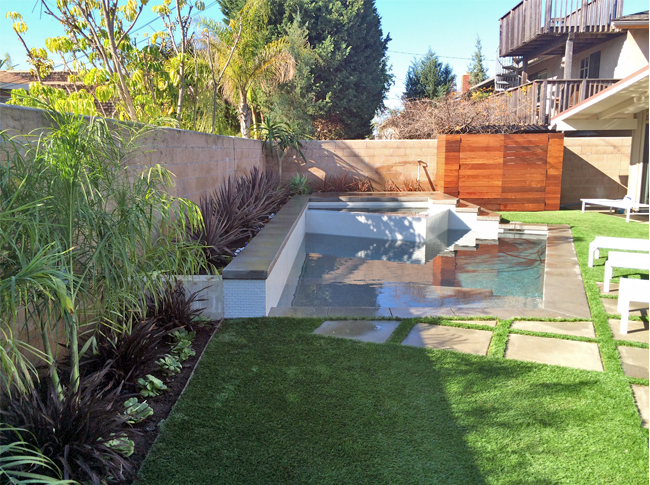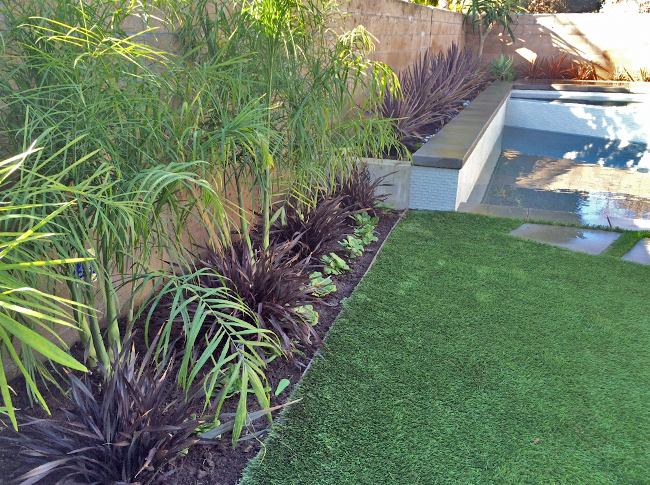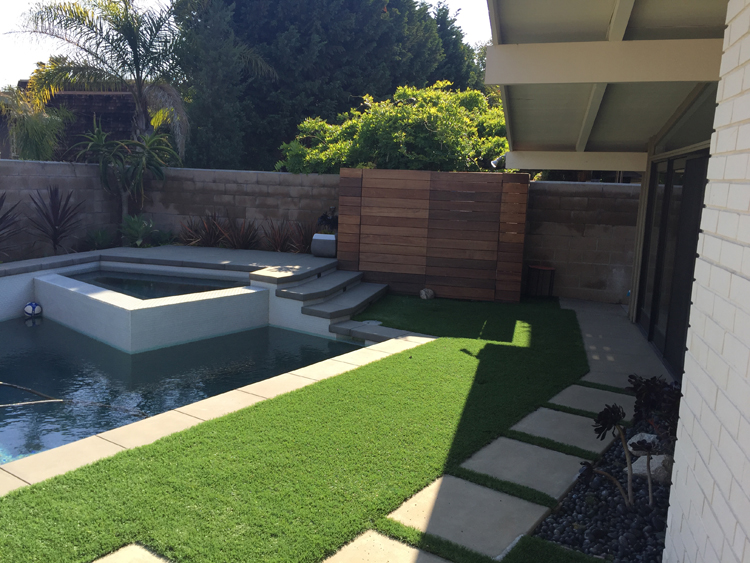 Background: A client had just purchased a gorgeous and totally original Mid Century Modern in Seal Beach CA.  The standard front courtyard had ton of character, but the back yard had never been truly developed and consisted of overgrown flax, dirt, and scraggly eucalyptus trees.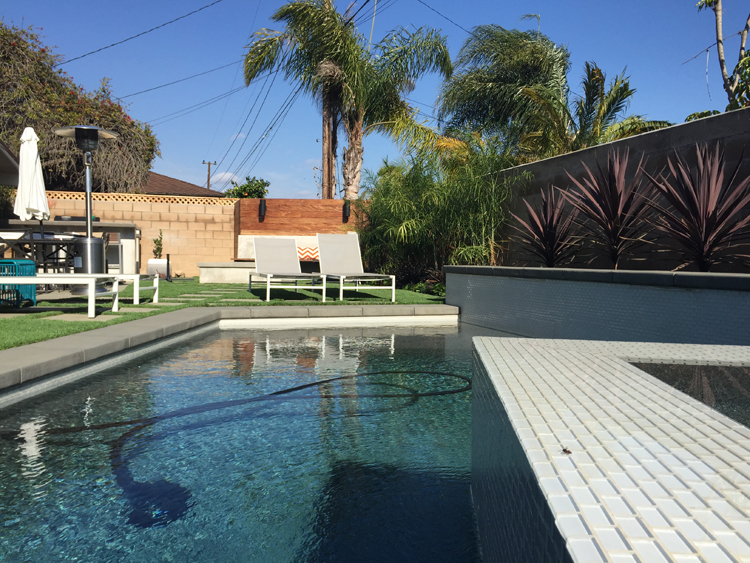 The client was looking for a modern design to compliment the existing character, but also be a forward design to work for years to come.
On the request list was a smaller sized pool and jacuzzi for the kids.  Perfect for those Southern California summers.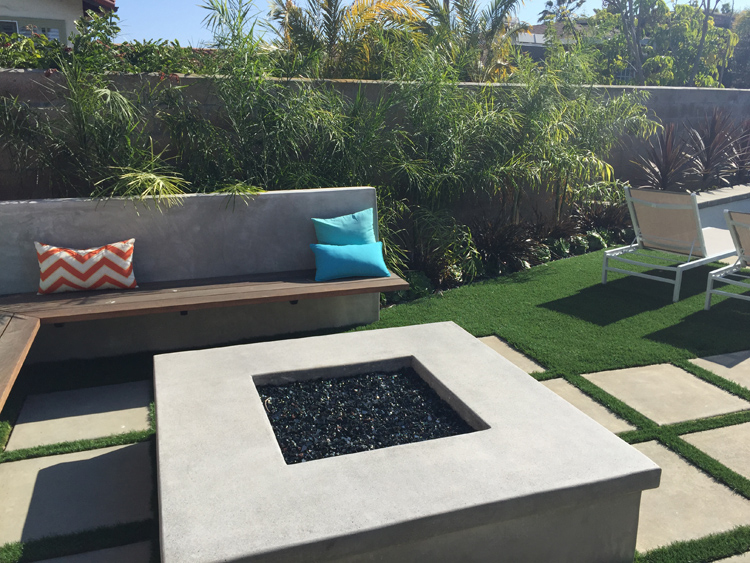 Also high on the list was our floating Ipe wood bench and concrete cast fire pit.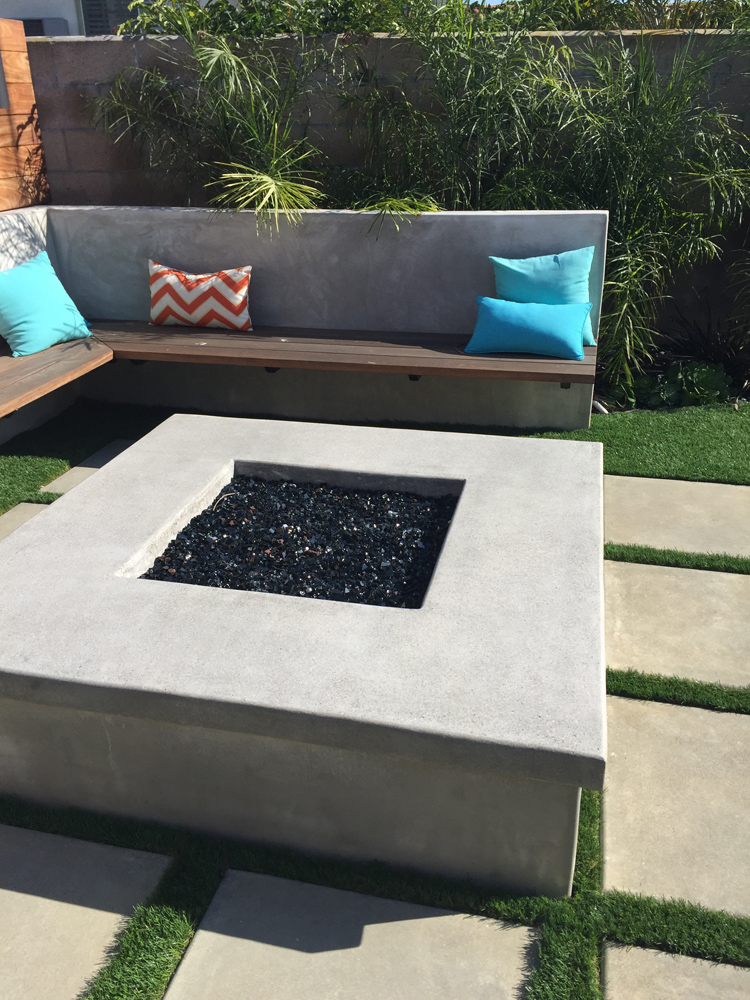 A BBQ and bar space finishes off the paved surface.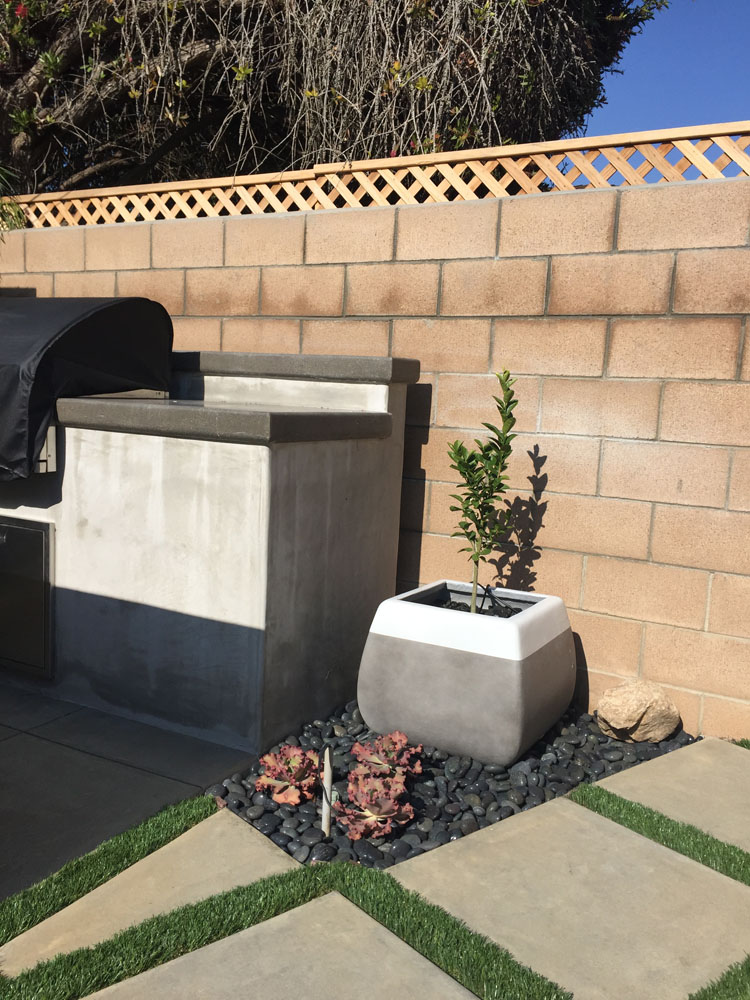 Some of the finished 3D images that got us to this point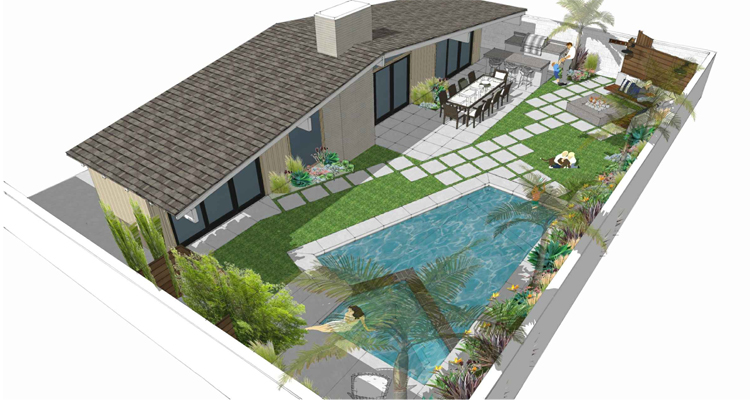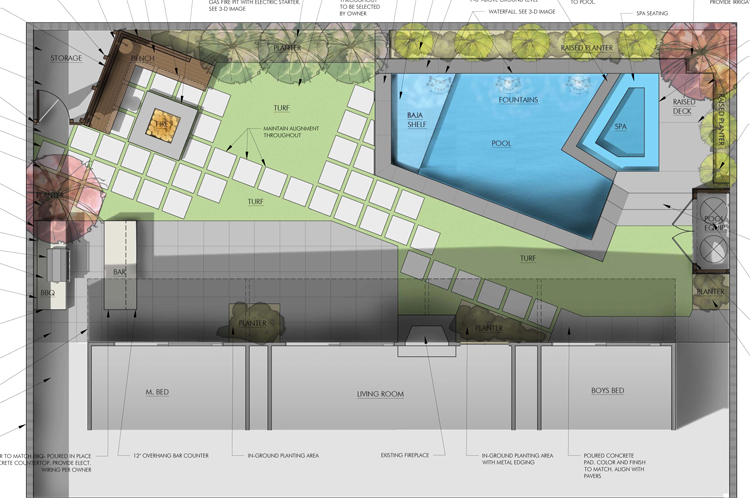 The grid alignment expands across the entire site. Even the concrete score marks line up with this grid.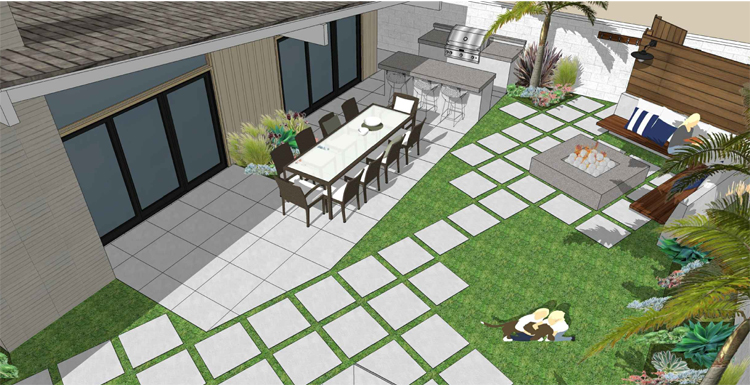 A slightly skewed design emerged during our conceptual phase.  I took the idea and ran with it.