CHINO+CA
[symple_spacing size="10″]architects: Urban Arena, Inc

location: Chino, CA

principal: Michael Schrock

architect in charge: Richard Weie

3D Modeling: Bryce Sigourney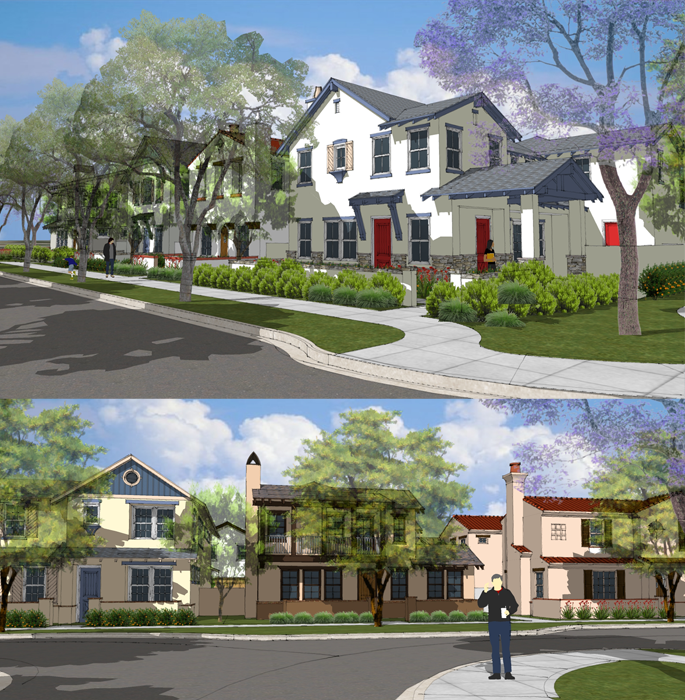 A new development featuring 4 different floor plans, each with 3 different styles. The site features a community pool as well as activity spaces and public open space and parks.  A smart "6-Pack" layout allows each street of properties to become their own 'mini neighborhood'. This was for a city submission package, which was approved by the community unanimously.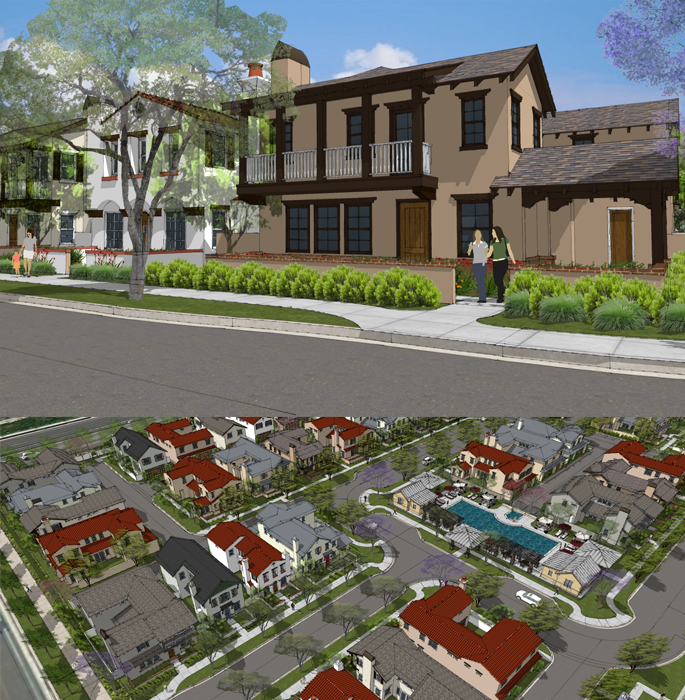 The client was looking for a variety of different styles for a more organic and eclectic mix.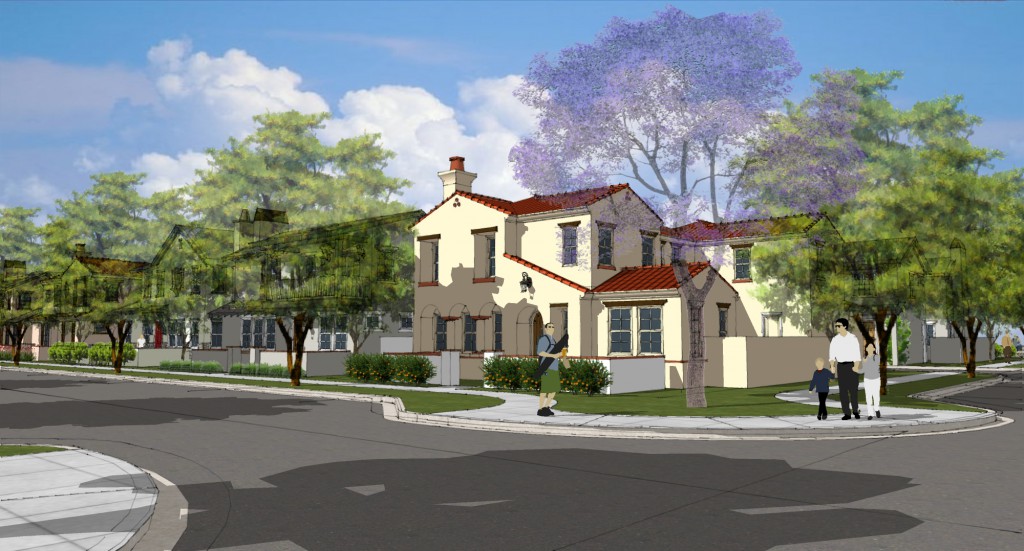 The new development transforms what used to be commercial warehouse space, directly next to existing neighborhoods.  This preliminary model shows the relationship to the site massing from the nearby street corner..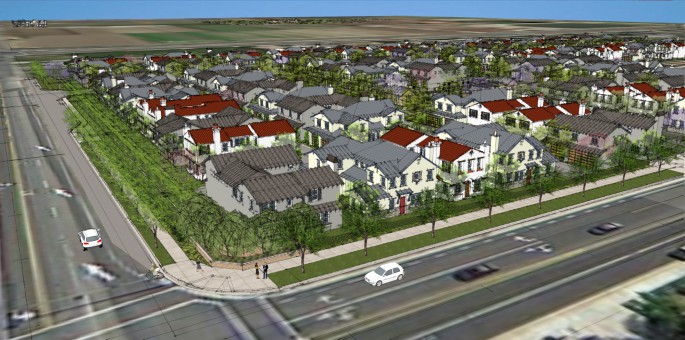 53