EMERALD/BAY+CA
[symple_spacing size="10″]architects: Urban Arena, Inc

location: Laguna Beach, CA

principal: Michael Schrock

architect in charge: Richard Weie

Project Manager: Bryce Sigourney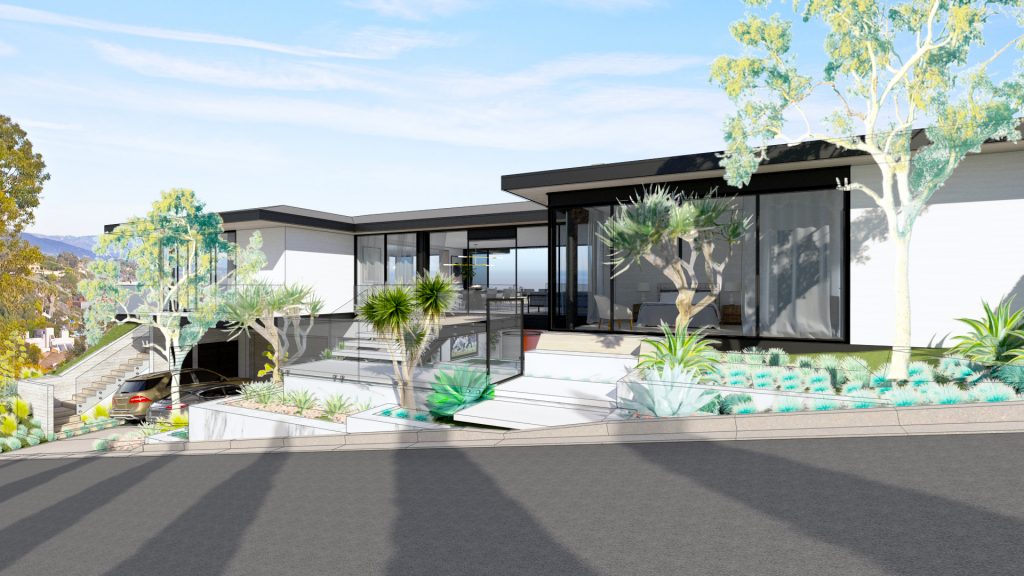 Same client. Same lot. Totally different design.  We learned a lot from our first several iterations of design on this lot, but in the end, the natural height limits of the space came for us.  The benefit to changing the design, is that we were able to keep only the pieces that we loved, and scrap the rest.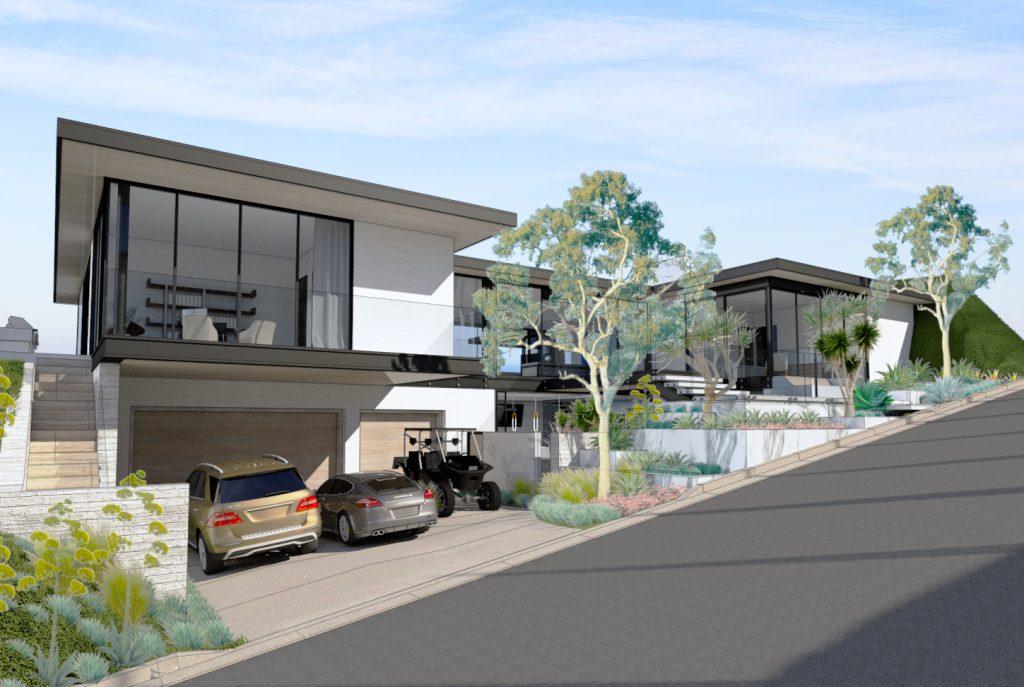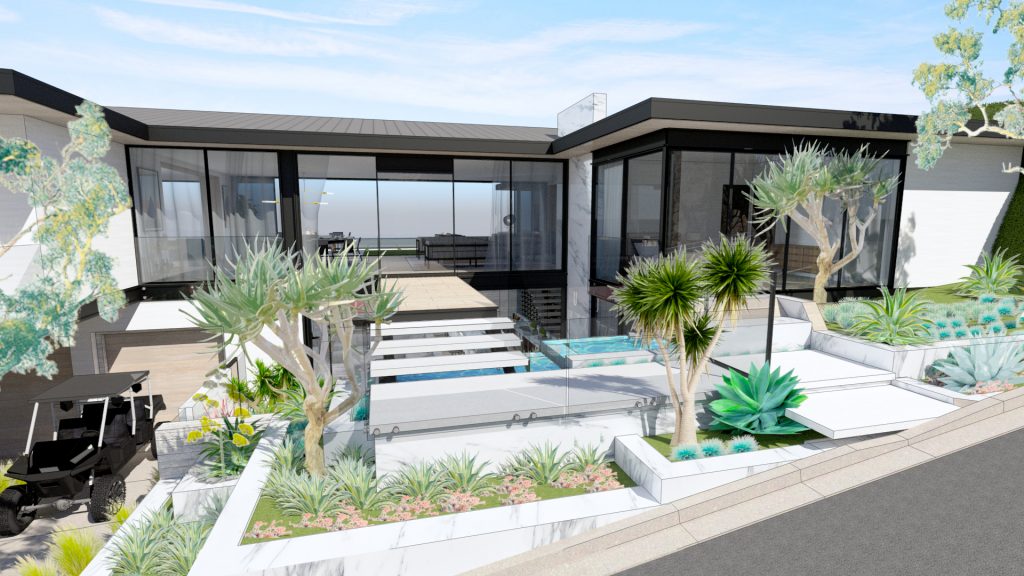 Now a 2-level home buried into the side of the hill, the upper floor contains the expansive views that Emerald Bay is known for, while still retaining privacy from the street.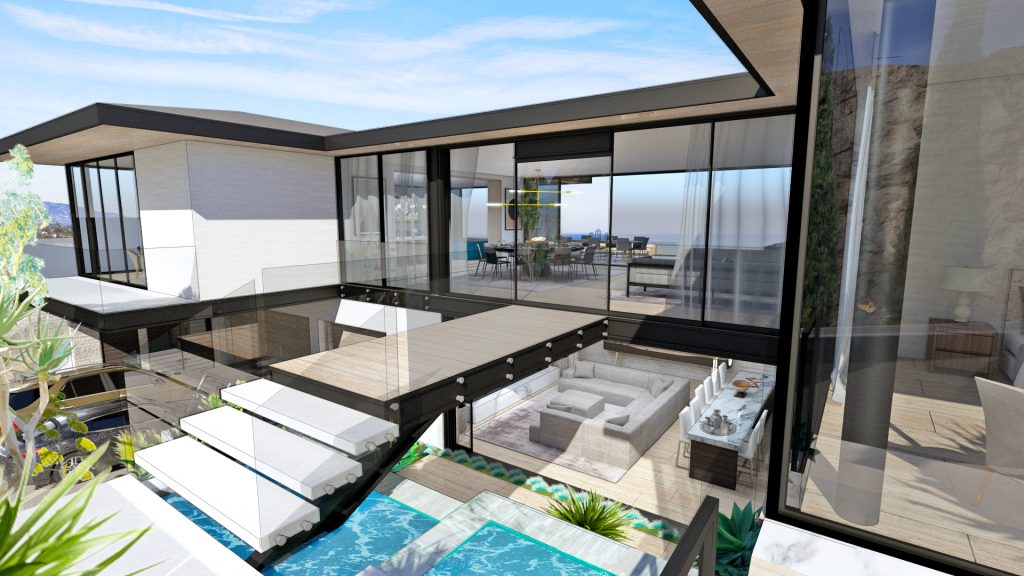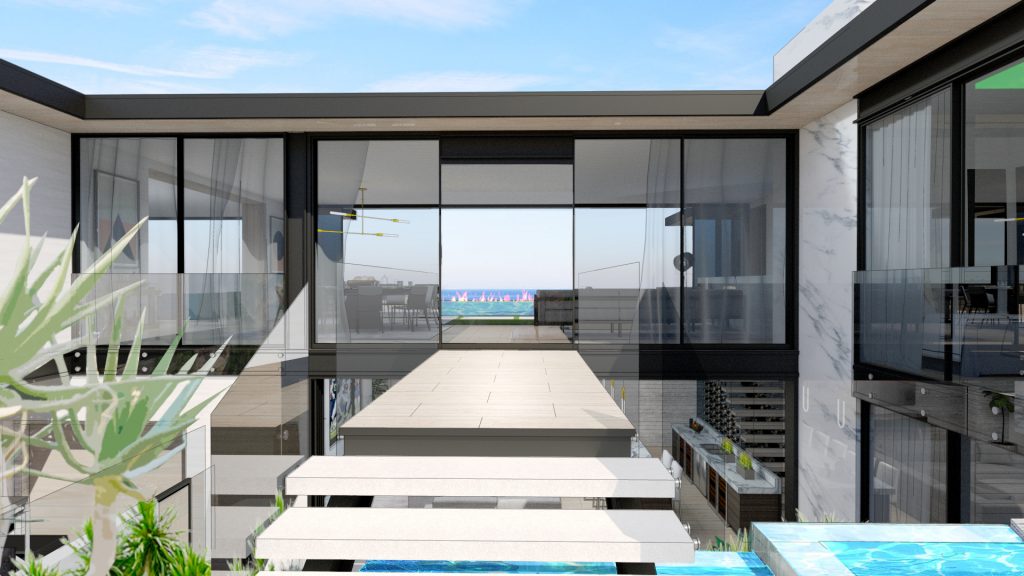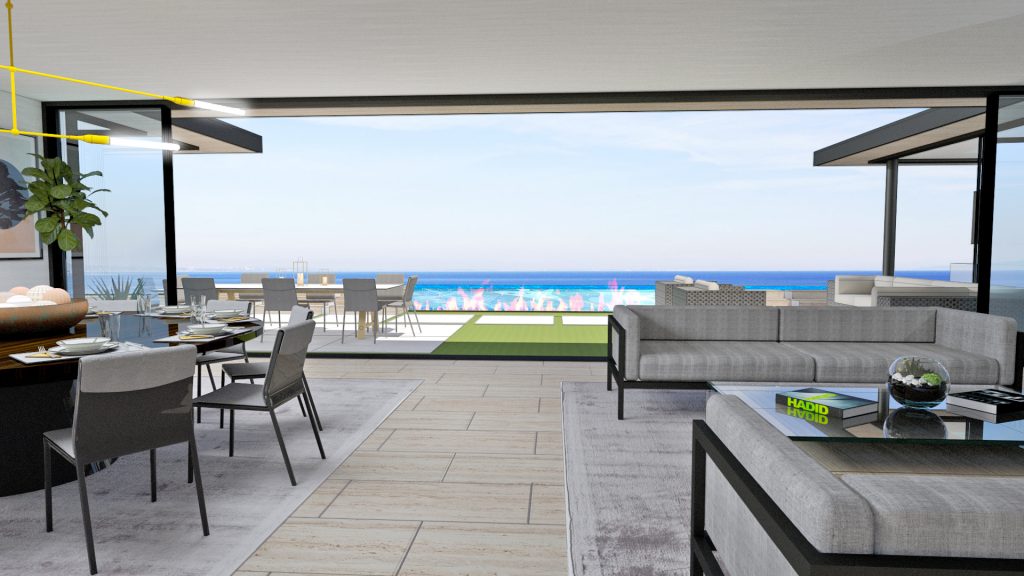 The centered entry bridges over the sunken patio below, revealing to additional use that is hidden from the street.  Upon your entry into the building, the view is probably the thing that will catch your eye.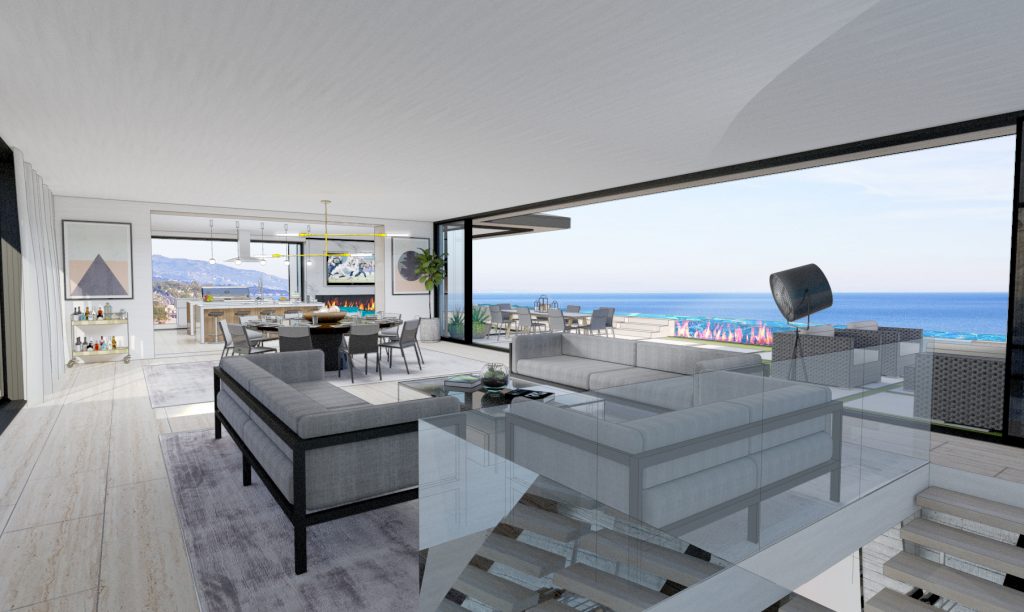 The main entry leads right into the middle of the huge living and dining room. An entertainers dream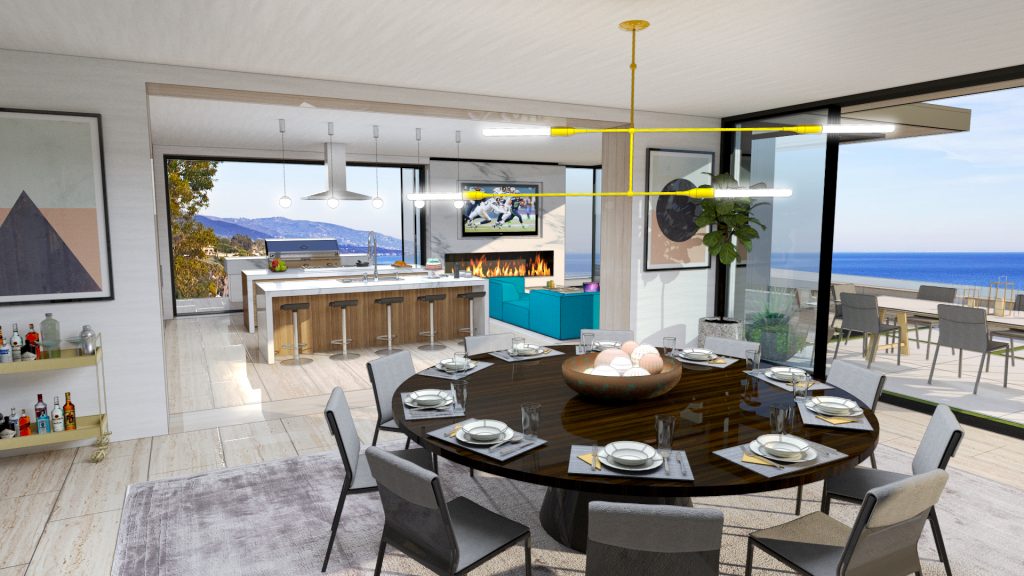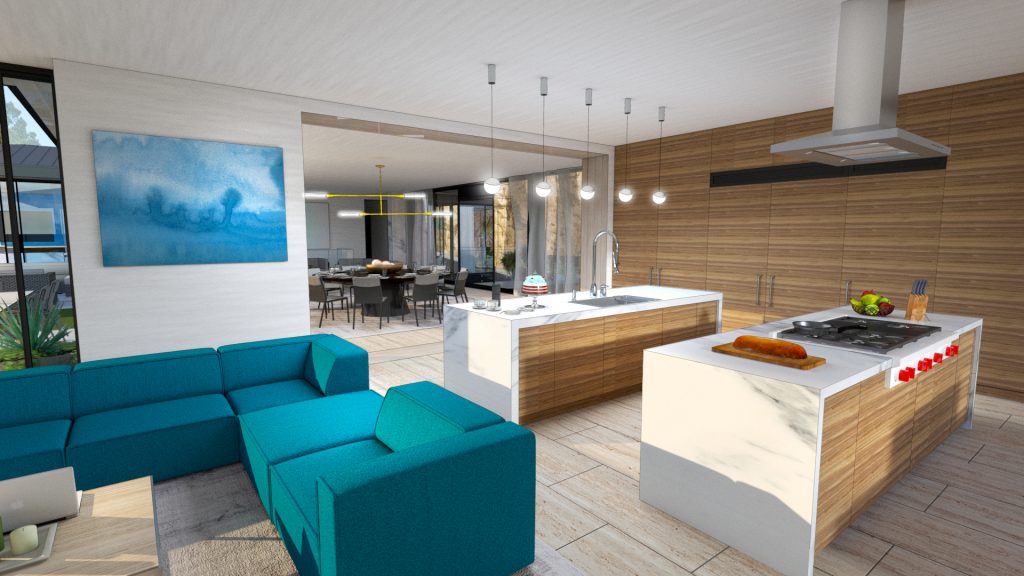 Adjacent is the kitchen and den, where the client intends to spend most of their days.  Perfect framed views span nearly 270 degreess, from Downtown Laguna Beach to the south, all the way up to the busy ports of Long Beach and Los Angeles to the North.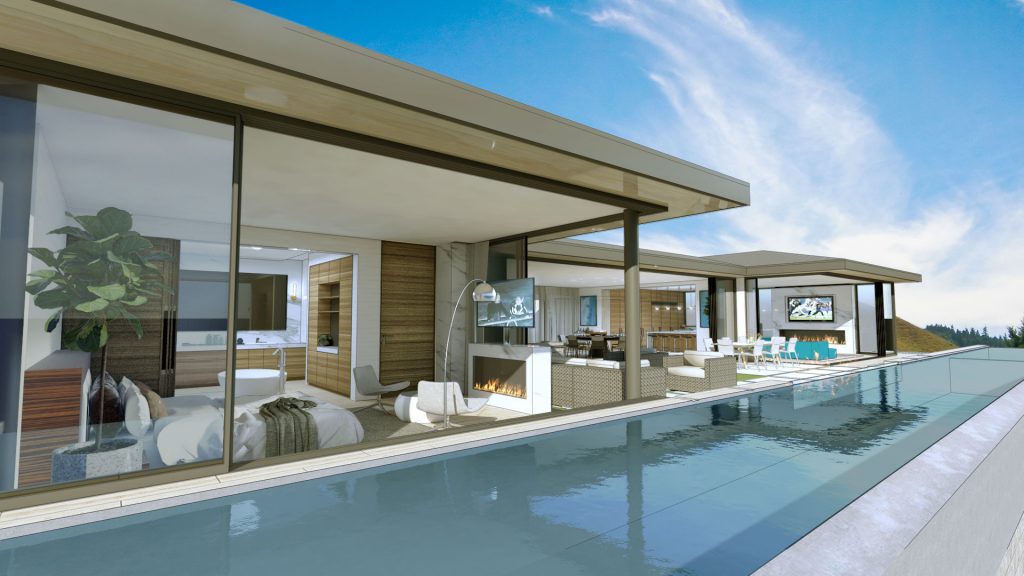 The Master Bedroom has a keen view over the yard, pool, and the everpresent ocean view.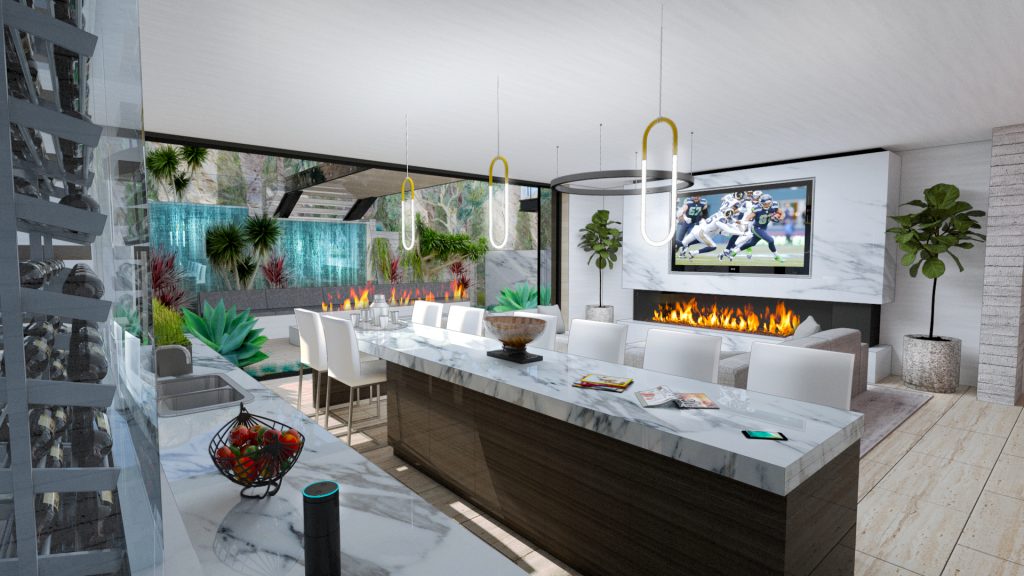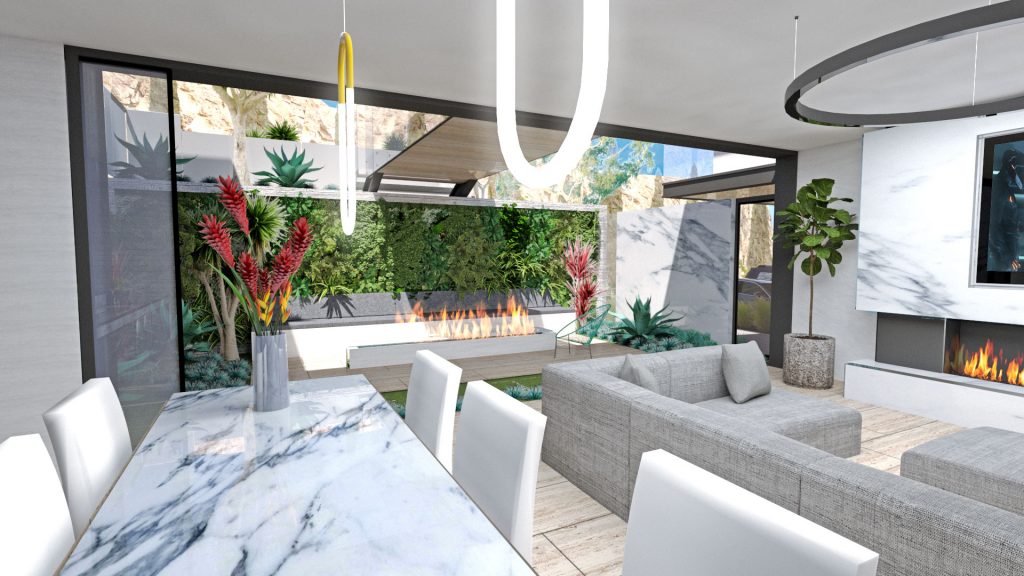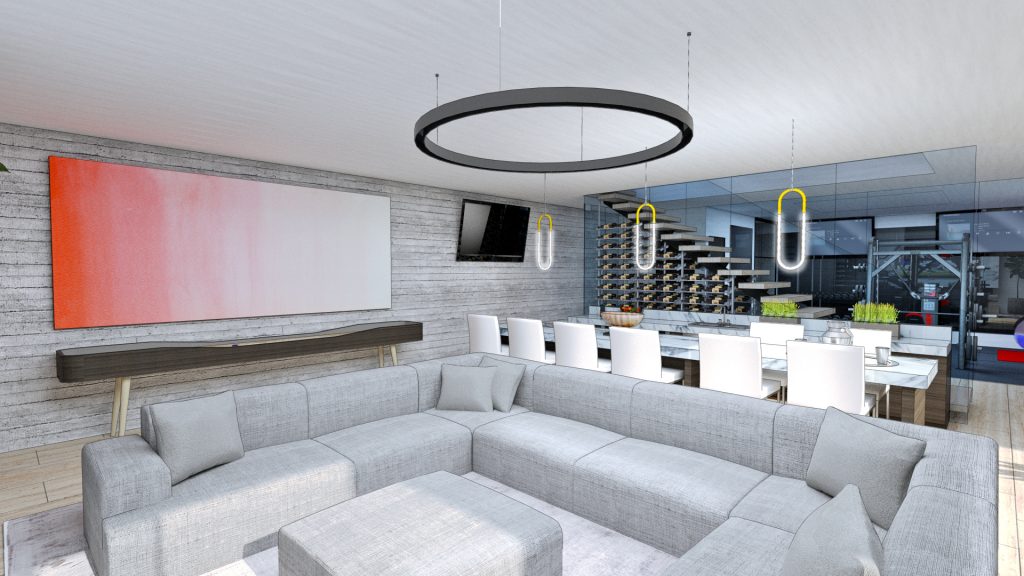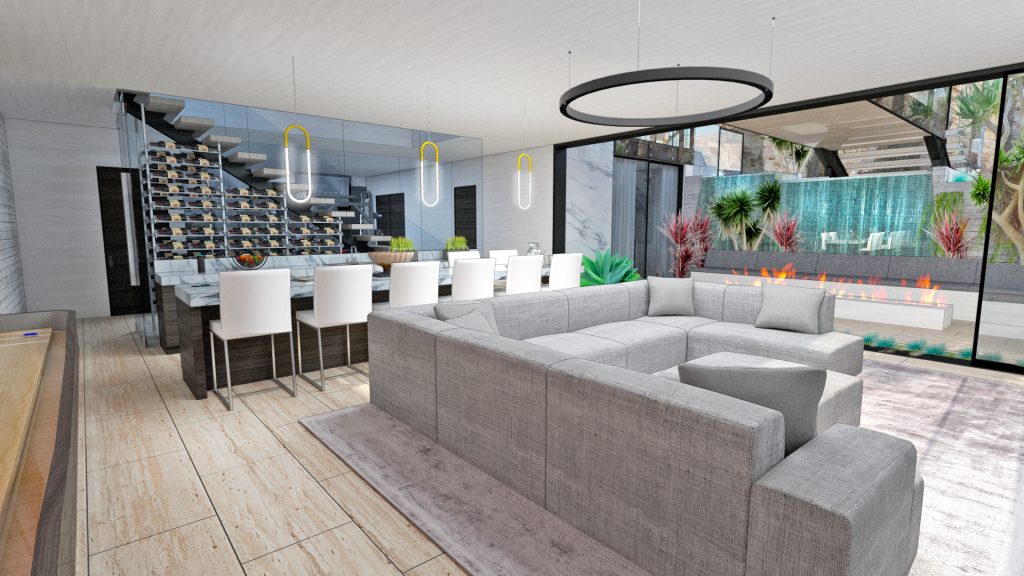 Downstairs is the real man cave, with a full gym, spa and sauna.  Attached is the game room and TV room with wine room found under the stairs.
Open the huge pocket doors to the sunken courtyard and you have the perfect spot to watch the game with you and your closest 20 buddies.