HUNTINGTON/BEACH+CA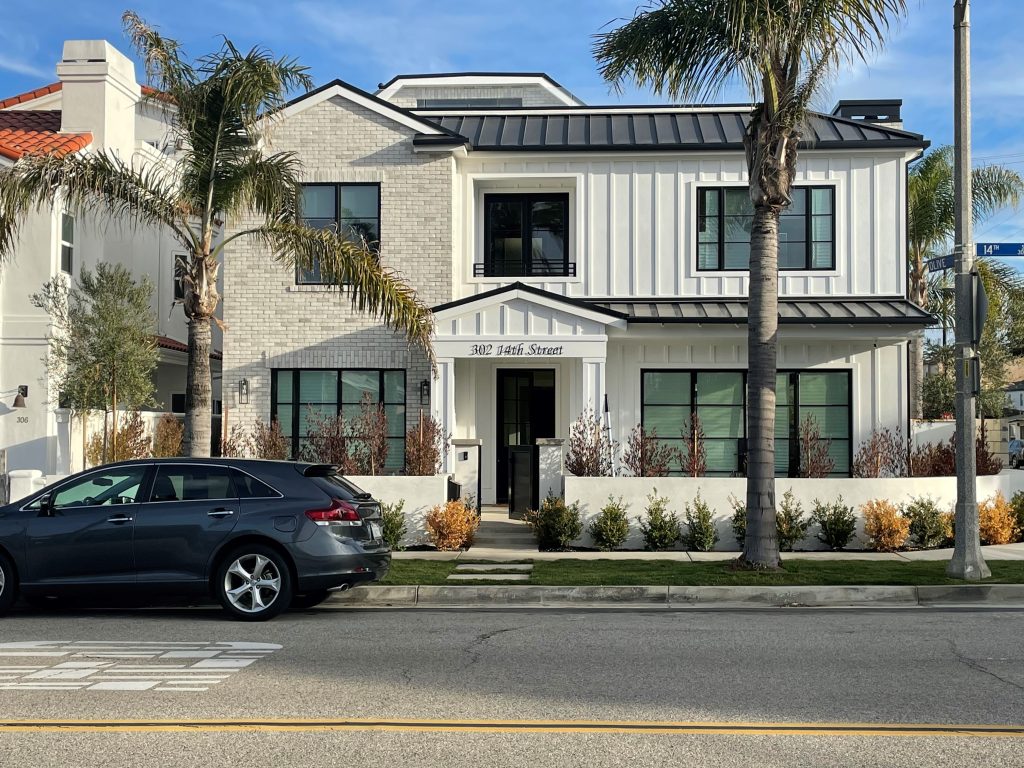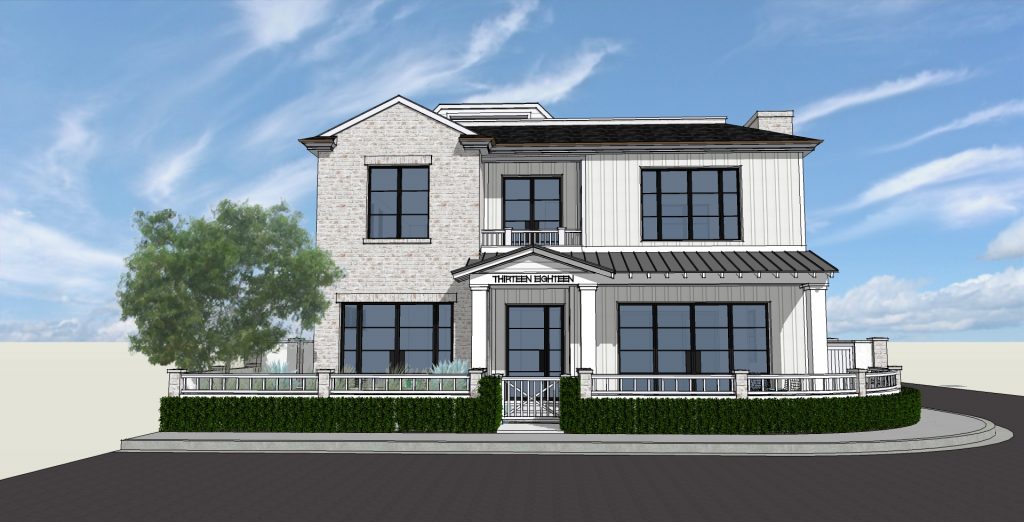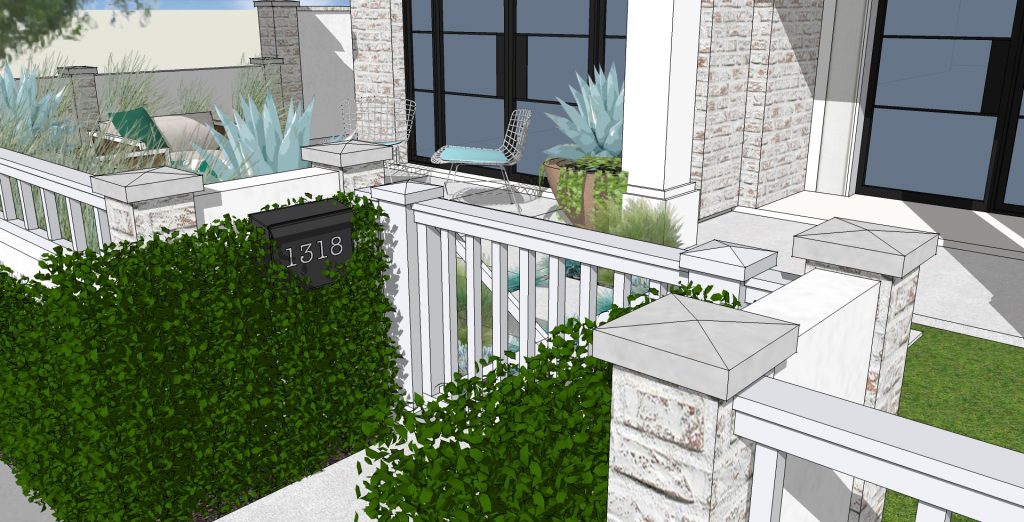 An existing client came to me with a new house he is developing in Huntington Beach. While he was working with a local architect, he wanted to make some revisions to the exterior elevations, and wanted to be able to see these changes in real time and explore a variety of material and color options. We read through the code sections and discovered a couple small things we could do to really improve the coastal modern feeling they were trying to achieve, and were able to make small improvements that dramatically changed the overall look and feeling of the home.
The Final look was one that we all thought highlighted the new entrance, as well as allowed for full use of both the front and rear yards while retaining much of the original floorplan as designed by others.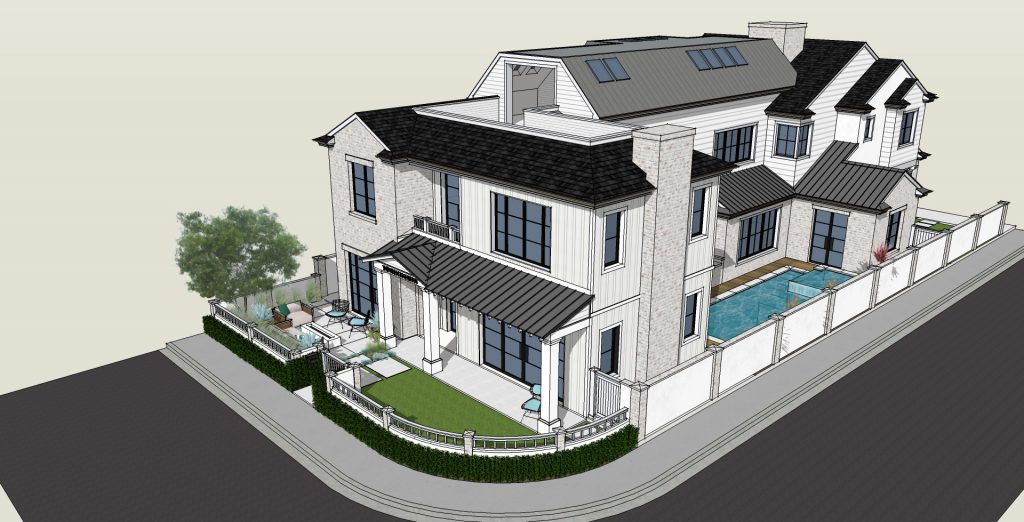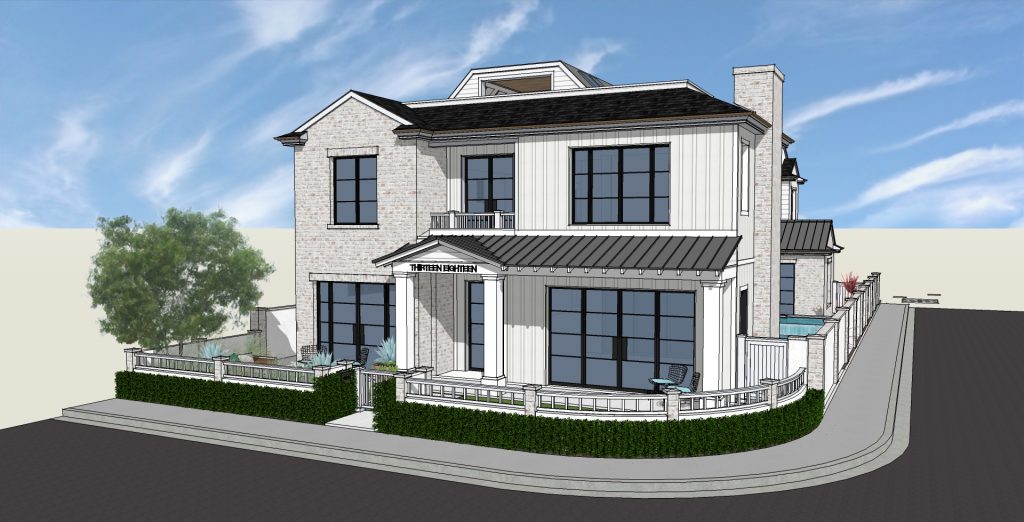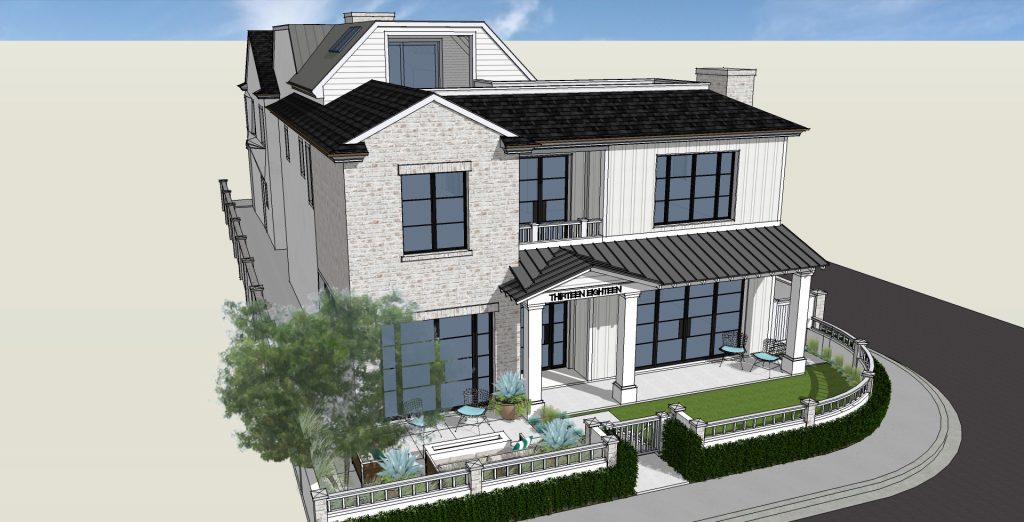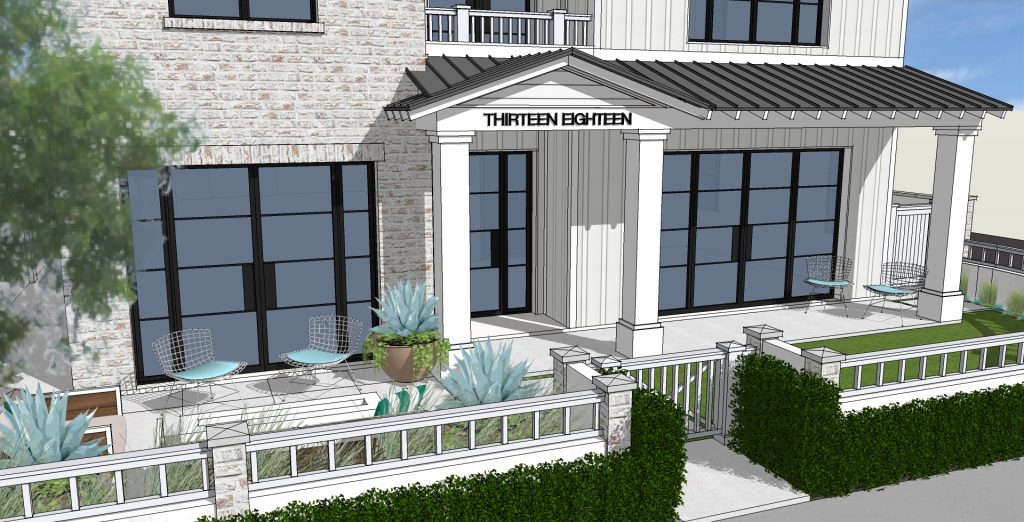 A new front yard brings that classic California living to the classic Coastal style.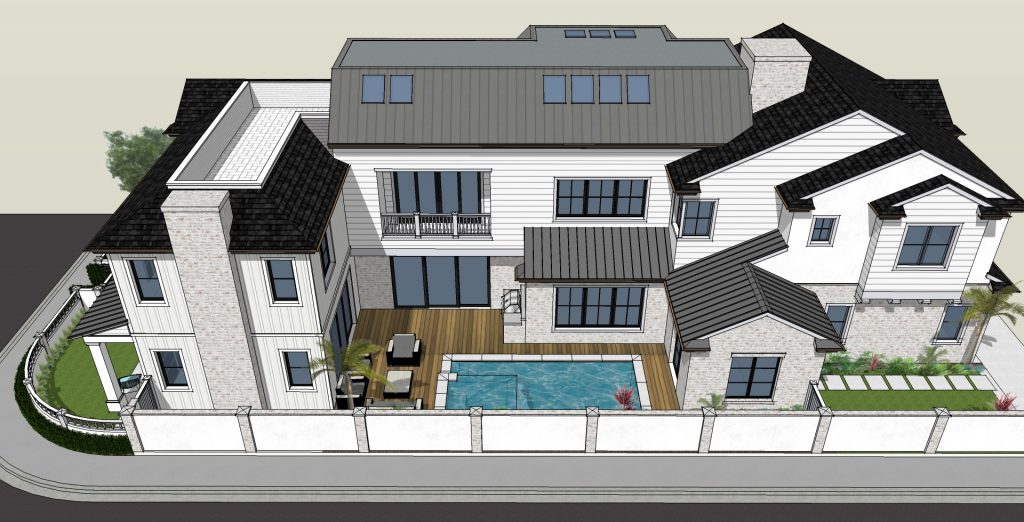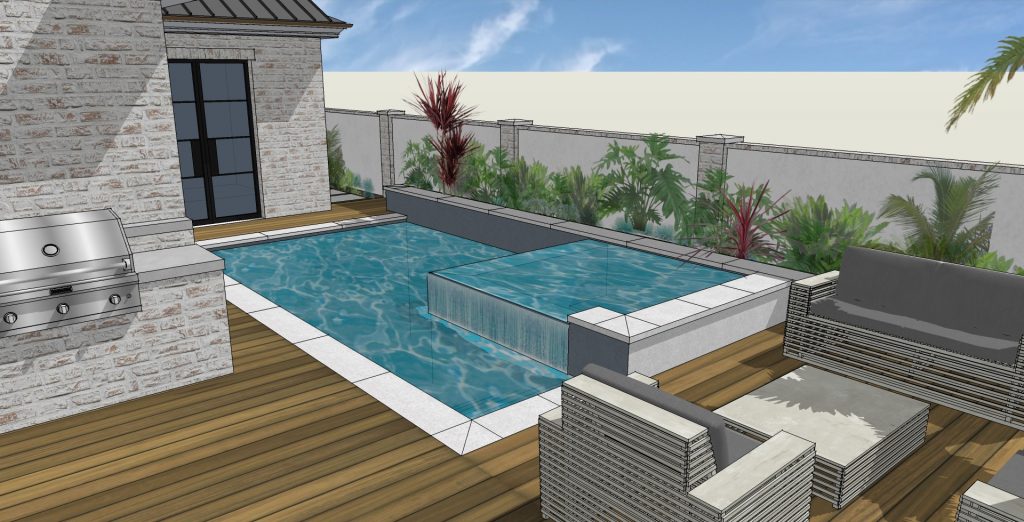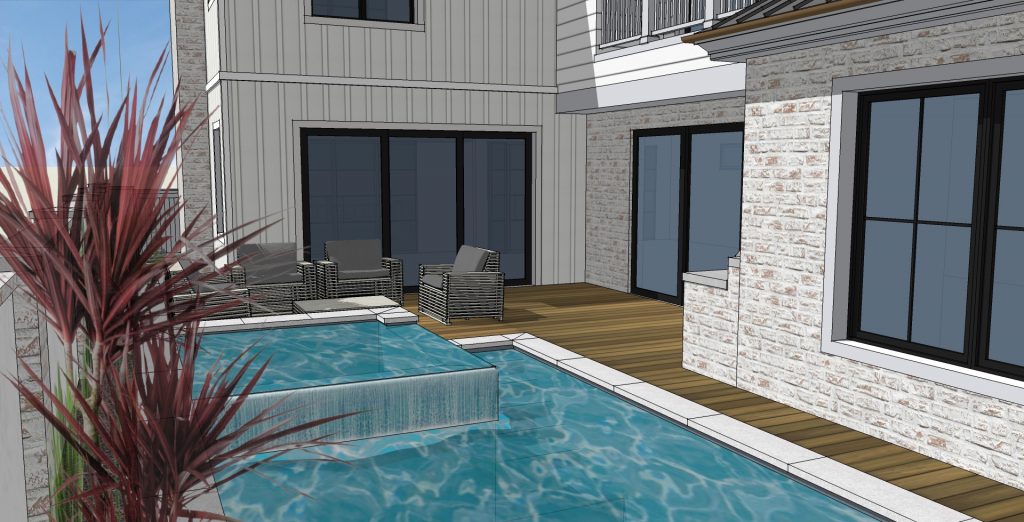 With a small side yard, the client wanted a space that was perfect for both kids splashing in the pool as well as adult entertaining once the sun goes down