COSTA/MESA+CA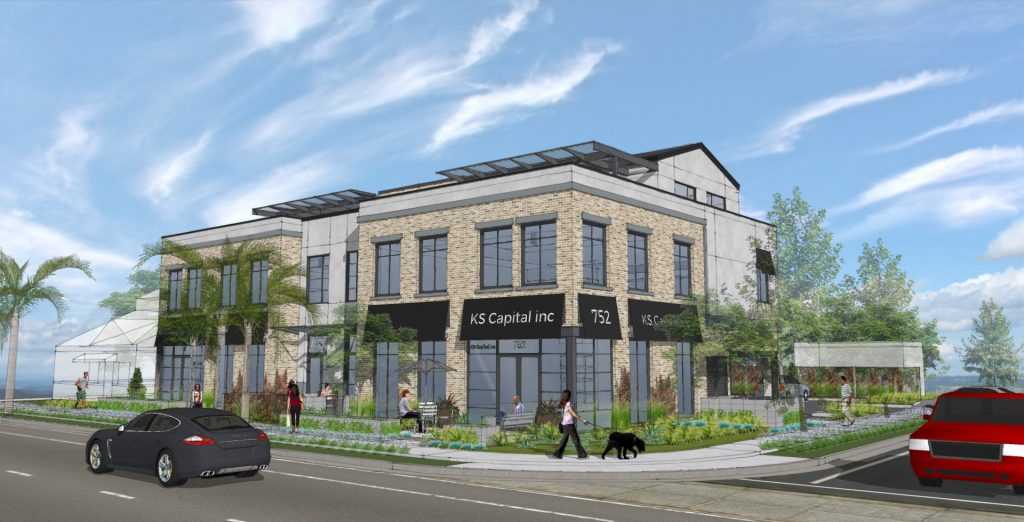 This 4-unit mixed use space became the first ever to utilize the city of Costa Mesa's W19th special planning area. Working through a previous planning commission rejection, the entire site was reworked, and via close planning with city officials, tweaked and retweaked our package to creatively meet all the cities requirements and goals.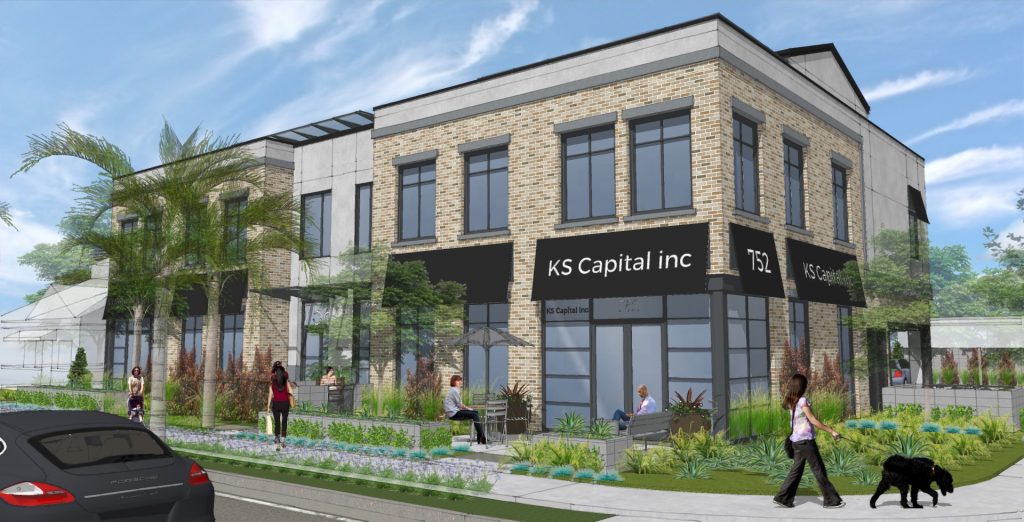 The result is a 3 story mixed-use building, that contains two 2-story office loft spaces, as well as a 3-story residence loft, living on the 2nd and 3rd floors. The third floor contains a massive deck for each of the two residences.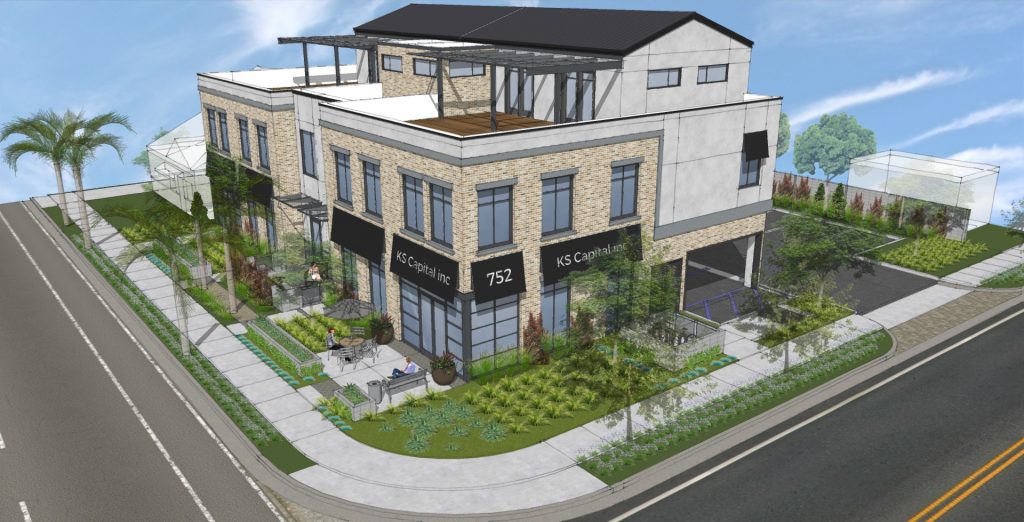 All required site parking is on contained completely on site, with the two residential garages each containing an additional car lift, made possible by the 12′-0″ tall 1st floor plates.